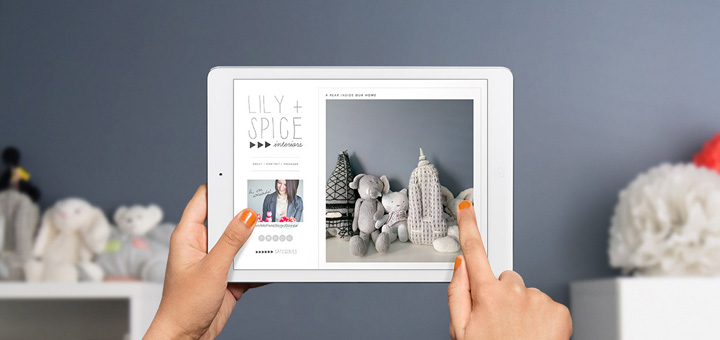 Build Your Own Website Easily with Squarespace
---
This article is part of the weekly sponsorship. Many thanks to our friends at Squarespace for sponsoring us this week.
Having your own presence on the web is very important today. Sure, you may have different social media accounts, but there's nothing like having your own website with a personal domain that establishes a serious identity online. Having your own website comes with a lot of advantages and perks. You can make all kind of useful information available to the visitors of your website. However, building a good website is not an easy task and not everyone can manage setting up their own website. There are a lot of options out there on the web, most of which require some technical knowledge like knowing the basics of HTML and/or CSS. Thankfully, there are also options like Squarespace that make building a website super easy.
Squarespace offers a super simple way of building your own, professional looking website. You don't have to worry about code at all — just choose from a wide selection of beautifully designed templates and then customize them to your liking. Adding your own content to the website is as easy as drag-n-drop on the screen. You can either type your content in a text-editor and paste it on the page, or type it directly on the page and style it on the fly. Squarespace provides advanced options that are designed to be used by anyone. That's not all, Squarespace also makes it easy to build your own professional portfolio or even an ecommerce store, so you can sell your work to your visitors. With a few simple configurable options, you can have a mobile optimized, retina ready, beautifully designed website ready for your visitors.
Building a website is just the beginning. Squarespace even provides apps for you to manage your website from your smartphone or tablet. The app let you post blog entries to your website or track the visitors that are browsing your website daily. Just like the service, the apps are beautifully designed and have been featured here on Beautiful Pixels in the past too.
Squarespace takes the hassle out of building an running a website. The service can be used by anyone looking to have a professional looking website. All of this comes at the low price of just $8/month (billed annually) and there's a super sweet Free 14-day trial to get your started, no Credit Card required.
Head over to Squarespace today and get started with your own website with ease.