if (screen && screen.width < 767) {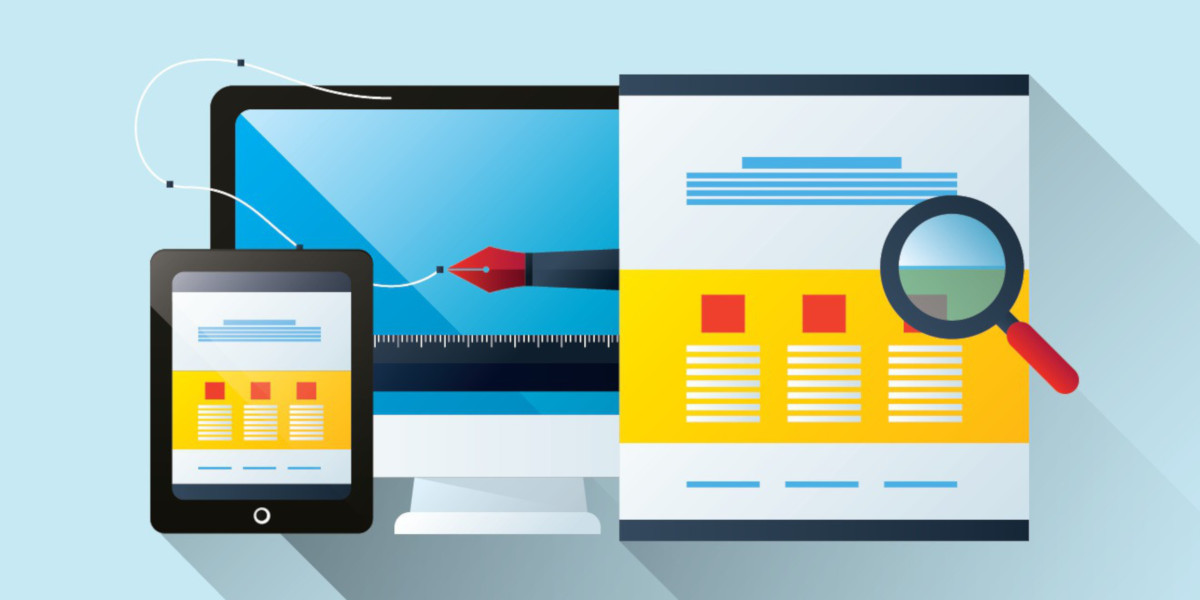 Comprehensive Web Design Checklist & Guide
These Web-Design Insights are Sponsored by DealFuel.
---
Creating a website is a tricky process. Even with plenty of web design resources available, there are lots of mistakes are bound to happen. But if you pay close attention, you can avoid them entirely. There are just too many things to take into account: the navigation, links, content structure, images, videos and so on. At some time, you'll be bound to experience complications. That's why you need a website design checklist.
Why did we create this Website Design Checklist?
Many people know how to design a website. But, only a few of them know the best web design practices. Ultimately, it comes down to the things that work and attract visitors. Over the years, the internet has evolved. So have the websites. Read on to see a proven web design plan that will make your platform easy to use, navigate and enjoy.
Global Navigation
If your visitors can't find a way around your website, then it's not a good website. Simply put, navigation is the key to make it easy to use. Your navigation needs to be:
Simple. The fewer clicks it takes the user to get their information, the better.
Clear. Every navigation option needs to be exactly what it says it is. This means that every page needs to be self-evident. An About Us page needs to lead to an About Us page, nothing else, nothing more.
Consistent. This means that the navigations options need to be the same for every page on the website.
Visible. All important navigation options should be permanently visible, not just when you think the user will need them.
Link Options
Links are the fuel of the Internet. Not only that, but they have an enormous impact on user experience. That's why it's essential for your links to follow these principles:
Internal links need to open in the same tab. Everyone expects this type of behavior. If a link leads to something on your site, it needs to open in the same tab. This allows the user to press the back button and go to the same place he was before.
External links need to open in a new window or tab. For links that lead away from your website, it's best to open them in another window. But, always do so with a warning. For example, linked word (opens in a new tab).
Visited links change color. This is one of the most overlooked web design best practices. If you don't do this, users might unintentionally revisit the same pages.
All links must work. Everyone gets annoyed when links don't work. Make sure that rechecking links is a part of your web design plan.
Search Bar
If people can't find the thing they're looking for, they'll use the search bar. But, there are a few hidden things that most people don't know about it. We added it to our website design checklist because it's a proven way to make the user experience better. Your search bar needs to be:
Placed in the top right or left corner. According to a study by Keisi Lenz and A. Dawn Shaikh, 38% of people expect the search bar to be in the top right corner. And 22% of the 142 participants expected the search bar to be in the top left.
Sized appropriately. A 27 character input field will be more than enough to accommodate 90% of searches. This is according to the Nielsen Norman Group.
Put it on every page. Visitors will use the search bar if they want specific content. This will help them a lot, no matter which page they're on.
Content
Organic content is the reason why you're generating traffic on your website. A great content strategy is a fundamental and important step when designing a website. Make sure that your content is:
Clear and concise. Write for every level of education. Adding complicated words increases the cognitive load on the readers. Content should be simple and easy to digest.
Short sentences. According to Robert Gunning, sentences need to be at around 20 words. This will make them easy and comfortable to grasp.
Not too much information. No one wants to read one big bulk of text. Split your content into paragraphs. A little bit of whitespace after every 4 to 5 sentences is a great web design practice.
It loads fast. The limit of keeping someone's attention is 10 seconds. Anything that's longer than that is a risk and might mean losing traffic.
Images
We process everything through our eyes. More than 90% of all information that we perceive of the world is done through them. It's always better to use a simple image that gets the point across, instead of a massive block of text. Your pictures need to be:
Relevant. Make sure that the photos you select are related to the context. If they aren't connected in some way, there's no point to use them.
High Quality. Pixelated images send out the message that your site is unprofessional. That's why you need to test out resolution sizes across multiple platforms.
Videos
This media type is getting more popular each day. People would rather watch a minute video than spend the same time reading a blog post. Needless to say, this tells you that video is a valuable asset when it comes to building a great website. It makes it easier to convey a message, and connect with your audience. Just pay attention to these factors:
The audio is off, and it has the option to turn it on. People come on your page, and they rarely expect sound. If they are out in public, your video might be the cause of an embarrassing situation. They might want to turn it off instantly, or they will leave your page. Both of these aren't good for increasing traffic and building trust.
Keep them short. According to statistics gathered by D-Mak Productions, short videos outperform long videos. You should keep your videos in the one, to two-minute mark.
Finally, it's important to note that this website design checklist is only a guide. And, you might think of it as a rulebook. But, as with anything in life, don't be afraid to break some rules. Try out new possibilities and see what works for you and use your knowledge to your advantage. So go ahead and kickstart your journey to get your first web design client!
——
Our thanks to DealFuel for sponsoring Beautiful Pixels this week and supporting our work.