Entypo — Carefully Crafted Pictograms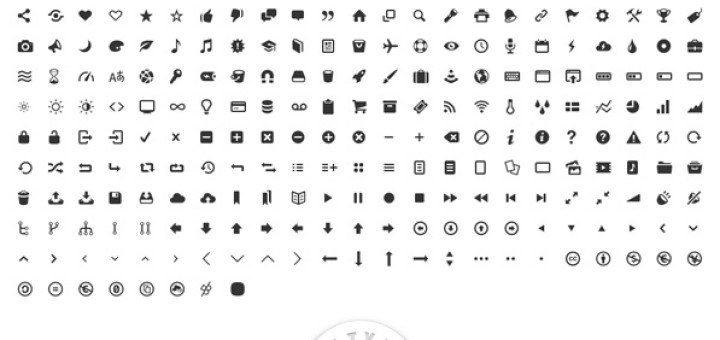 Entypo is a wonderful collection of beautifully crafted pictograms by Daniel Bruce and Andreas Blombäck. The collection of over 250 pictograms is offered completely free of cost and comes in the form of an icon font — OpenType, TrueType and @font-face as well as in file formats like PSD, EPS and PDF.
Along with various generic pictograms, there is also a collection of 46 little social pictograms including sites like Twitter, Facebook, Pinterest, Google+ and the others. The duo offers a helpful character map for you to peruse.
The package is offered under a CC BY 3.0 license while the font is under the SIL Open Font License. Go ahead and check out the lovely little pictograms here.