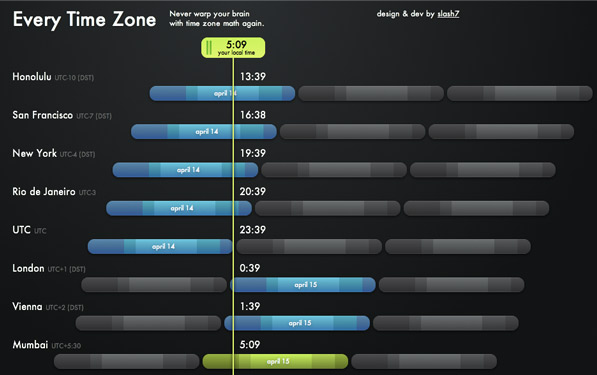 Every Time Zone. Thank You.
---
As the world gets closer and closer, the time difference plays a bigger role in our daily interactions. Who's awake at what time, and when was the meeting really planned for?
Of course, we've set up world clocks on our iPhone, and tried to memorize when it is Brandon wakes up in Japan. But here comes a website, swanky as a ferrari, and gives you the time zone corrections for every major city. Not just that. For a more awesome wow moment, drag the current time slider and see as the time zones light up. Wonderfulness, in a web browser. Every Time Zone.
[via Josh Helfferich]