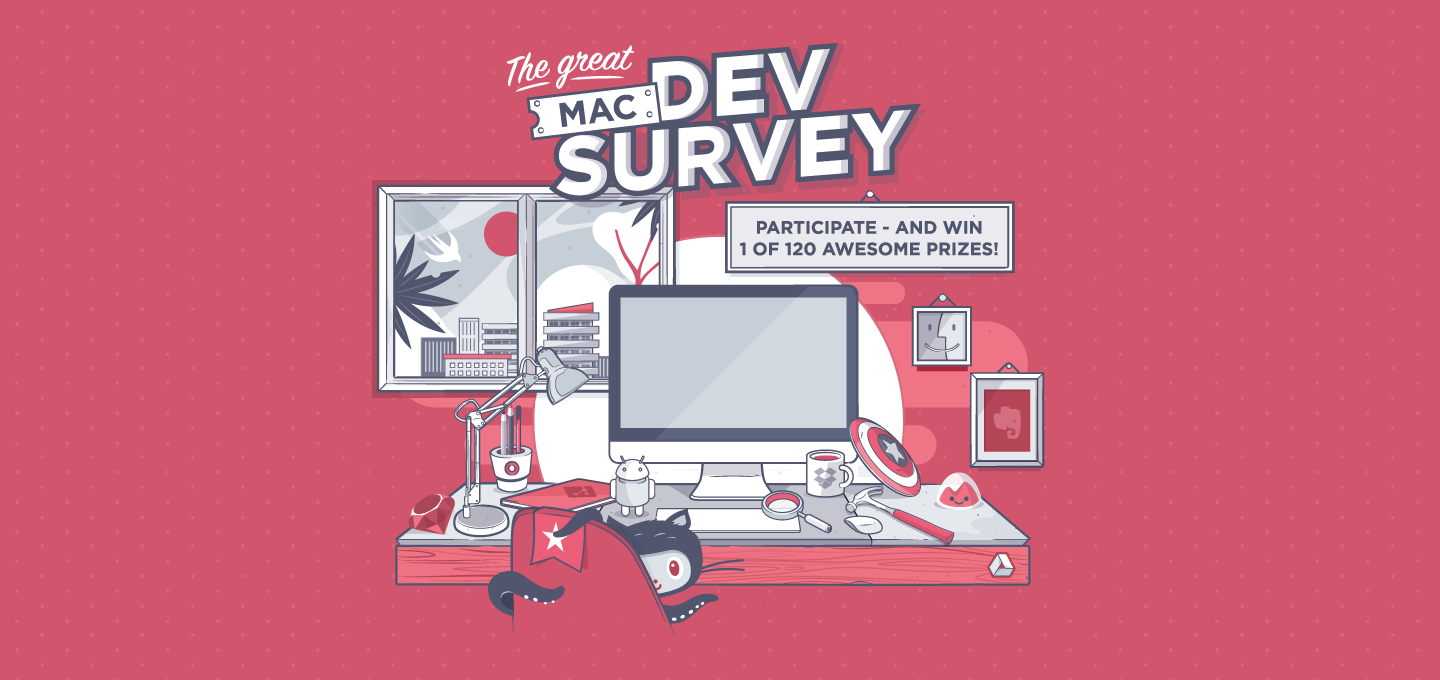 fournova Software, the makers of the popular Git desktop app Tower are running this interesting survey for developers who use a Mac. It doesn't matter if you're a iOS, Mac, Android or Web developer, as long as you use a Mac to do your work, you can participate in this survey.
Then you can help us find out who we are as a community: What technologies do we work with? Which tools do we use? And, maybe most importantly, which super hero rules?!
The devs running the survey have also tied up with some notable names such as The Iconfactory, AgileBits, Smile, Bohemian Coding, etc. who have all come together in support of this survey by contributing over 120 prizes collectively. When you participate in the survey, you stand a chance to win goodies such as licenses for 1Password, Tower, Ulysses, Sketch, BBEdit, xScope, and many more notable apps.
You can head to the following URL to take the survey