if (screen && screen.width < 767) {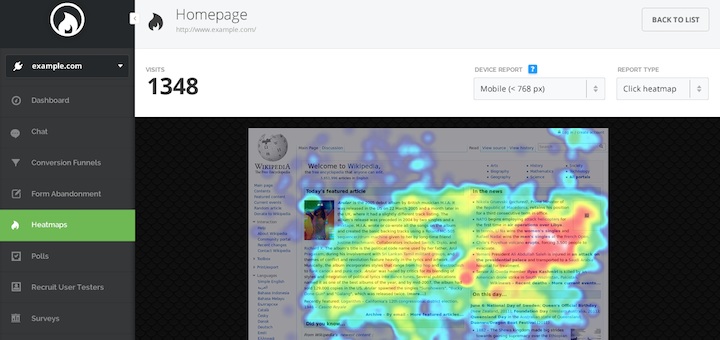 Hotjar — Unlimited Insights From Your Visitors & Customers [Sponsor]
---
Launching a website is no easy task. There's a lot that goes into building one before you hit the big button and make it live. And that's just a part of the big picture. Once live, you need to monitor the traffic that your website receives and study it, so that you can continually make improvements to your website and launch additional features as well. There are several tools out there that give you insights into the traffic your website receives, each offering something unique and choosing 'em is no easy task. Hotjar is a new service that aims to offer unlimited insights from your web & mobile sites.
Hotjar combines the major features offered by different services out there and clubs them together in a unified platform. It offers a really easy way of studying your visitors, their patterns & trends and allows you to collect feedback as well. Instead of using a bunch of services that each offers specific & limited features, Hotjar lets you implement all the major features in a single unified platform, one that you can implement very easily.
The service offers unlimited pageviews, sites & users for just $29 per month. The notable features that Hotjar offers include:
Heatmaps
Heatmaps give you a visual overview of what your visitors are actually doing on your website. Heatmaps visualize visitor clicks, taps & scrolling — so you know exactly where your visitors pay the most attention and which areas need improvement.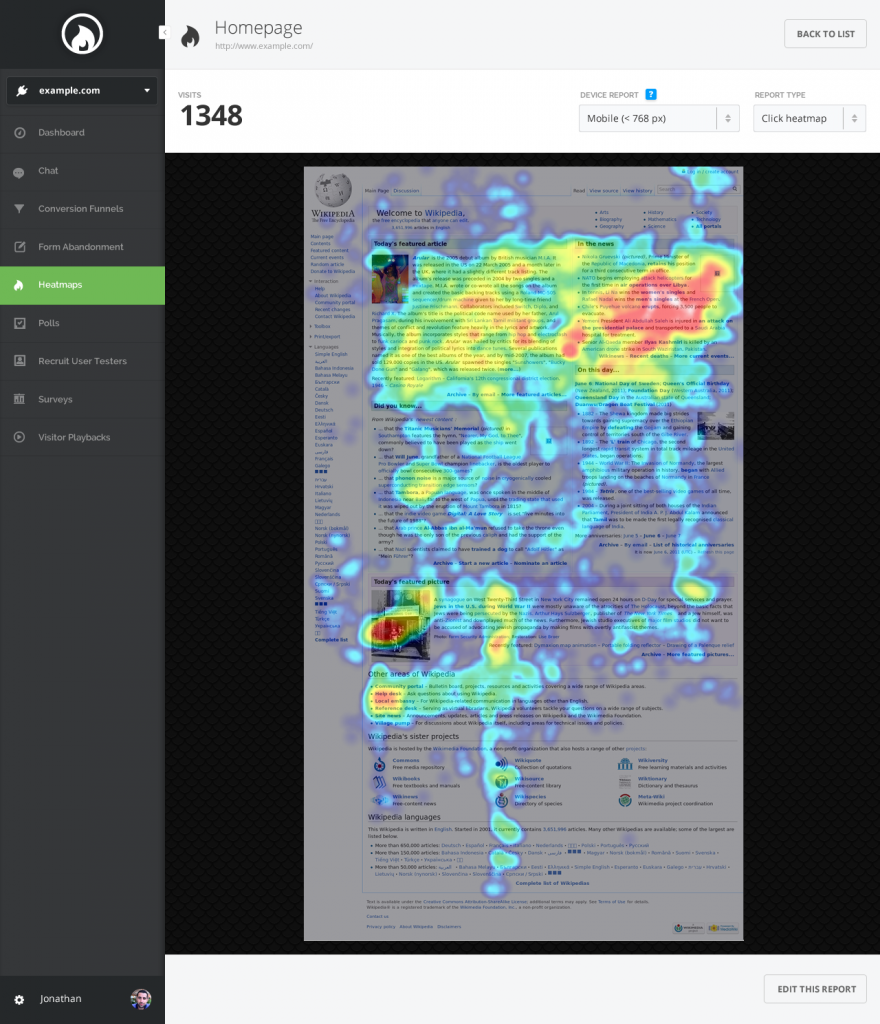 Surveys & Exit Polls
Gathering visitor feedback is very important when it comes to understanding your audience and improving your website. Hotjar offers exit polls & online surveys for your visitors. Craft your own set of (unlimited) questions & collect responses easily.
Funnel & Form Analysis
Study visitor behavior down to each unique step on your website and understand exactly which areas work and which others need improvement. Hotjar's Funnel & Form analysis let you take control.
Proactive Chat
Hotjar allows you to offer a 'Live Chat' option directly on your website so that you can interact with your visitors and gain insights.
There's a lot more that Hotjar offers as a service and there are plenty of use cases for it. If you run or manage a website, Hotjar will help you gain valuable insights into your audience.
You can sign up for FREE Early Access by leaving your email address here and reserve your spot for the beta which starts on August 30th, 2014.
Our thanks to Hotjar for sponsoring Beautiful Pixels this week.