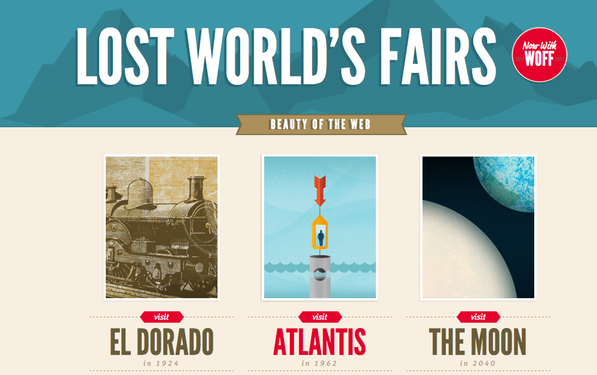 Lost World's Fairs – IE9 Beta as a source of inspiration?!
---
Sometimes Microsoft does nice things. Yes, that is true.
By adding WOFF support in the new, ninth Version of the Internet Explorer software (still in beta), Microsoft asked the guys from the mighty design studio to experiment with fonts online. The result are three high-quality web pages which typography consist of various fonts now supported by IE9. Atlantis, The Moon and El Dorado — these are the three subjects the design are dealing with to "explore typographic possibilities on the web".
So I beg you to head over to Lost World's Fairs and take an in-depth look for yourself and experience these websites. And because it is really difficult to describe the whole project in a short text, Jason Santa Maria (the initiator of mighty) wrote some lines about the project on his blog.