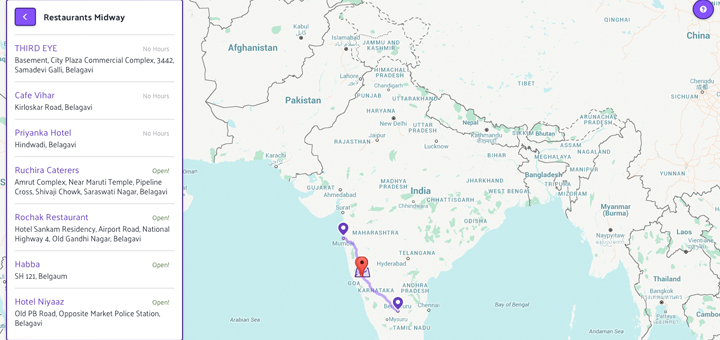 Split the Distance Quickly with MeetMidway
---
You know those times when you're supposed to meet someone, but can't figure out where or which place to go to? Many a times, you make plans to catch up with friends, but neither of those involved want to travel too far and you end up wasting way too much time in deciding where to meet. Well, let MeetMidway help you next time.
The aptly titled MeetMidway is a project by Jim Silverman that helps you decide on a place that's somewhere half-way or midway between the two of you. The site asks you for your location and theirs, and then calculates where the half way point would be. Then, it zooms in on the map and gives you the option to view and choose places like Cafés, Restaurants, Bars and Theaters. It's a really simple way to quickly make plans with a friend and meet up somewhere that's almost the same distance for both.
Jim says that he does have plans to iterate on this basic idea, but it largely depends on the reception this gets (the project has been around for a while now). I'd love way more if this was a native iPhone app instead. You should definitely check it out here.