if (screen && screen.width < 767) {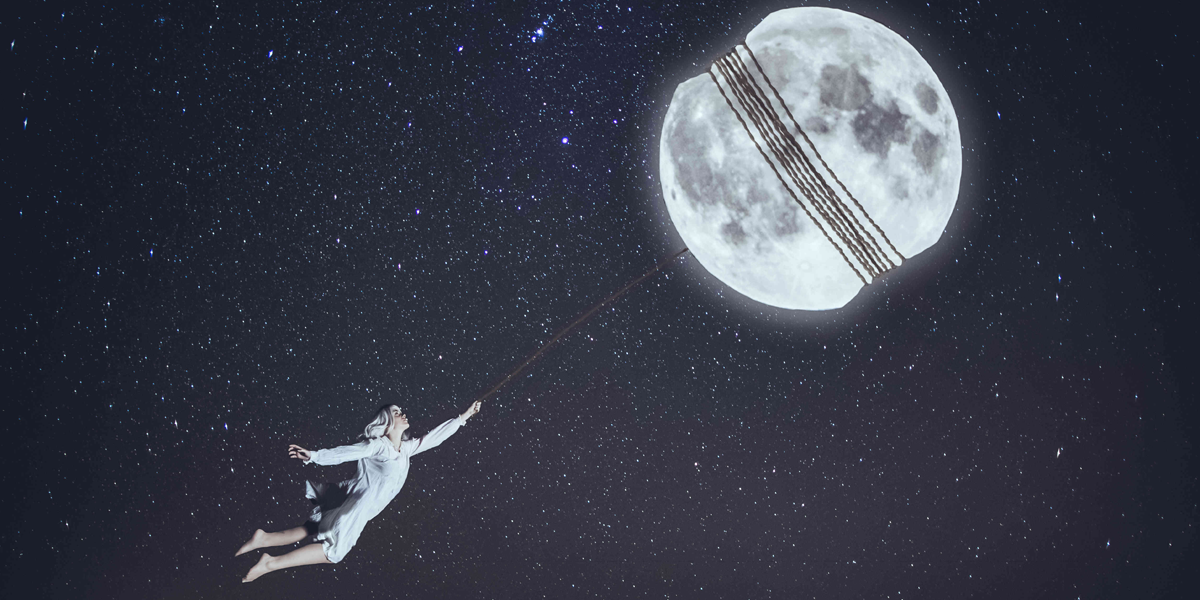 Serif Launches Affinity Spotlight — A New Site for Creative Inspiration, Resources & News
---
Serif Ltd. — the powerhouse behind the popular creative apps Affinity Photo and Affinity Designer has today introduced Affinity Spotlight — a new website for creative professionals and enthusiasts. Affinity Spotlight is poised as a place for news, learning resources, and inspiration and it will bring weekly updates from the insightful community of Affinity app users.
Serif is known for its incredible suite of apps targeted towards creative professionals. The company offers Affinity Photo — a professional image editing app for Desktop as well as for iPad and Affinity Designer — a professional graphic designing app for Desktop, for which the company has won an Apple Design Award in 2015.
The site currently showcases the work of people like Designer Jonathan Ball — known for his wacky characters and intricate worlds, Peter Collie — the world-renowned photographer working with luxury and high fashion brands on striking editorial images, Paolo Limoncelli — a UI/UX designer, digital illustrator and the talent behind DAUB Brushes and 3D artist Dimitrios Sakkas — known for creating surreal fantasy and science fiction landscapes in Affinity Photo.
Speaking about the launch, Ashley Hewson, Managing Director of Serif, says:
Seeing more and more outstanding content that our users were creating really inspired us to showcase their artwork and images in the best way possible. We also wanted to create a great reading experience, by removing all the clutter, making it very simple and refined, and making sure the featured artwork looks amazing on everything from mobile devices to 5k screens.
And the artwork does look incredible.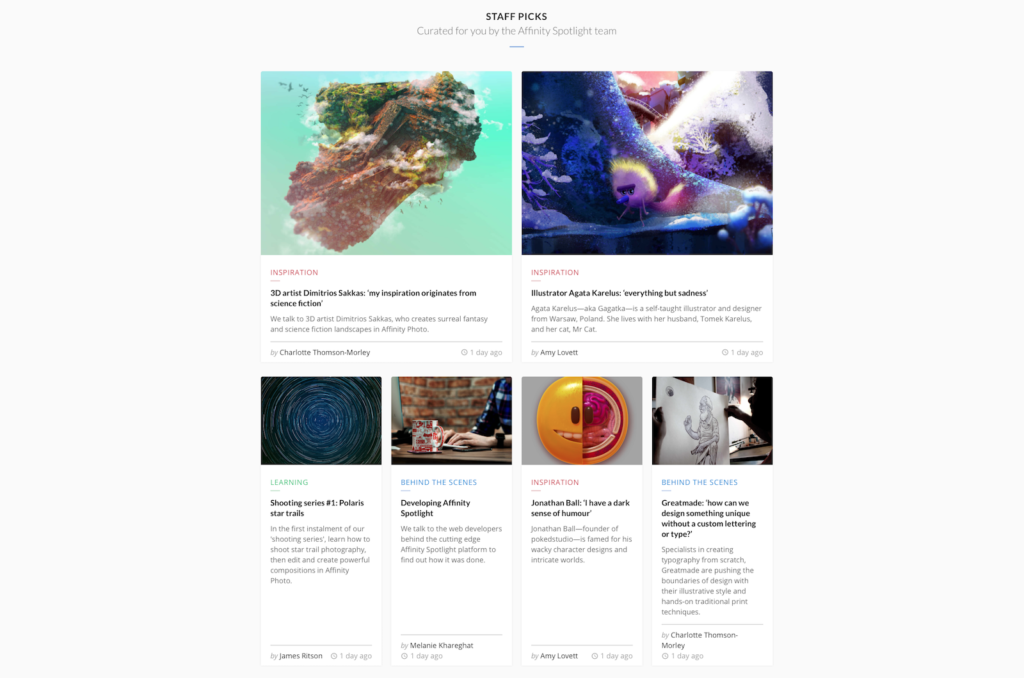 You can check out Affinity Spotlight here. Unfortunately, Serif doesn't seem to be offering a way to stay subscribed to the updates via RSS, but you can subscribe via email.
[Featured Image via Affinity Spotlight]