if (screen && screen.width < 767) {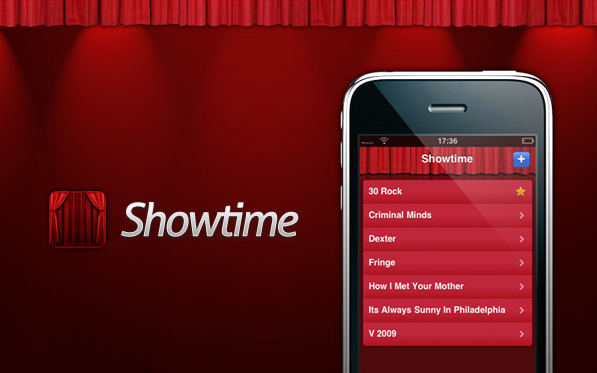 Showtime – Beautiful web app for your iPhone
---
In the age of apps flooding the app store, here's a refreshing little web app "Showtime" developed by Nial Giacomelli. Created using the jQTouch plugin maintained by David Kaneda, Showtime exhibits native touch behaviour while being based entirely out of webkit. And it's beautiful.
What does it do?
The app, currently in beta, brings to you show timings for over 400 TV programmes, so you know when the next episode of Curb your Enthusiasm is airing. The app, once added to the home screen without which it won't work, also stores its information in a local database on your iPhone, so you can choose which TV shows you want to show on your main screen, eliminating the need to scroll or search through a large list. And since it's a web app, it's won't require any updates.
There's still a lot more this app could do, but given its early beta stages, I'm hopeful for the future. It's nice to have a Webkit based app instead of regular ol' App Store apps.