if (screen && screen.width < 767) {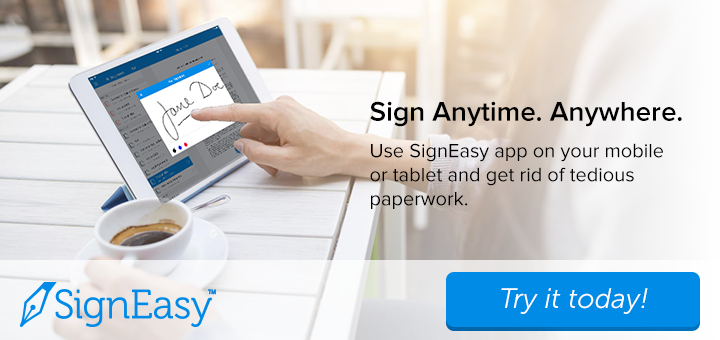 SignEasy – Expedite Paperwork Electronically [Sponsor]
---
SignEasy, an electronic signature company offers a free 2 month premium subscription to all the readers of Beautiful Pixels! Read more to find out how you can avail this offer.
The world is filled with pixels across different screen sizes and platforms. As we continue to dive deeper into the digital frontier, we realize that we need to step up in terms of the tools we use. While other companies focus on bettering tools for measurement, calendars, to-do lists and the like, at SignEasy, we continue to strive to be at the forefront of easing the process of signing documents electronically and legally.
With SignEasy, there is no more the need to print, sign, scan, fax and return a document. Replace these cumbersome processes with a mobile solution that was designed as a result of years of experience working with clients across industries. Your work is important and so are the processes in any organization. You might have experienced instances when bottlenecks have been created due to nagging paperwork, or times when a deal does not close on the spot. Everyone has been in situations when productivity has been hampered because of tedious paperwork. If this wasn't painful enough, you end up spending a fortune on printing documents to sign.
SignEasy is free to use and available on iOS, Android and Blackberry. With a free account, we offer 3 credits that would allow you to sign three documents. For users with sporadic paperwork, we have pay-as-you model, but the premium and business plans come with a whole lot of other benefits!
With a Premium plan, we offer a one of a kind feature called Continuity for Digital Paperwork. What does that mean?
SignEasy securely backs up your documents onto the servers for more convenient access and use across various mobile devices and platforms. So, you can pre-fill a document, save it as a draft and then complete your paperwork later, faster. This is ideal when you want to work on your tablet at home to fill documents and carry forward the work on your office device for sensitive details.
Another aspect that plagues smartphone users is finicky battery life. There is always a sense of worry about the battery dying before a deal is closed. With SignEasy, you can pick up any iOS or Android device, login with your SignEasy credentials, retrieve the file and close the deal by getting the signature on the dotted line from your customer. This feature keeps your signed files safe even if your device has been stolen or lost.
Beyond these technical innovations by SignEasy in the electronic signature industry, there is also the option of importing documents from your email, preferred cloud storage account, SD Card (applicable to Android) and other apps that support the "Open In" or
"Send to" feature. But here are advanced features that will boost your productivity and make your life hassle-free at work, home and even on the go.
Copies of signed files can be sent automatically to your supervisor, boss, accountant or the HR department. There is no need to draft another email. Once you close a deal, the contract is sent.
About to close a big sales deal or a prospective MoU and the internet isn't budging? We have you covered. The document can be signed offline and carried forward when online. Leave the rest of the magic to SignEasy!
We cannot undermine the importance of security. So we give you the option of protecting your documents with a 4-digit passcode.
Impressed? Then we give all you Beautiful Pixels readers a 2 month FREE premium subscription.
Follow these simple steps to get this deal:
— Sign-up here
— Click on Redeem
— Enter Coupon Code BEAUTIFULPIXELS
— Download the SignEasy App and login with your account.
For suggestions or queries, reach out to us on Twitter.
Our thanks to SignEasy for sponsoring us this week.