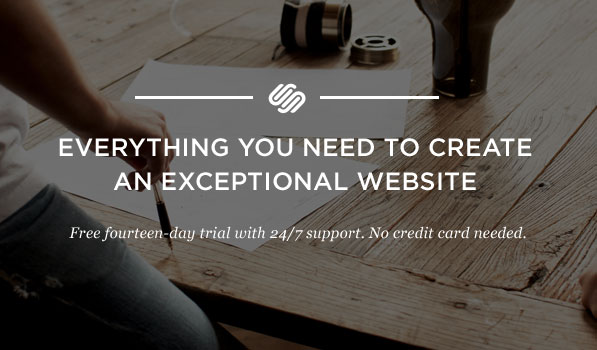 The All-New Squarespace 6 [Sponsor]
---
Our thanks to Squarespace for sponsoring this week's RSS feed. Squarespace is a fantastic service to quickly and easily create your own website, blog or portfolio. They've just launched v6 of the platform with some incredible features, so make sure you check them out.
Design a visually rich website with magazine-quality layouts that scales to any screen size – all without touching a line of code. Squarespace 6 is a revolutionary new website creation platform with over 50 new features. Squarespace's breakthrough LayoutEngine technology allows anyone to create magazine-quality layouts within the browser that responsively scale to any screen size, from mobile devices to desktops. The platform comes equipped with 20 new, fully customizable templates and offers sophisticated media management, robust blogging engine, deep social network integration, real-time statistics, multiple author support, and more.
Click through to the site to watch a video about all the new features or to sign up for a free trial, visit www.squarespace.com.