if (screen && screen.width < 767) {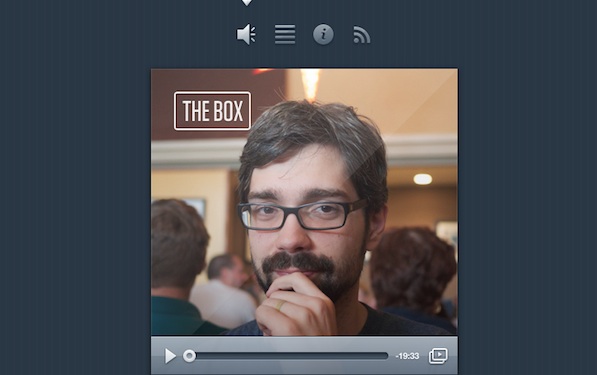 The Box – Stunning Podcast Presentation
---
I'm used to seeing podcasts being presented either as a download link, or a crude playback controller on a wordpress/tumblr blog. Sometimes the design might be tastefully done, but it's still basic stuff. So when I heard about The Box, a new podcast by designer Tim Van Damme, I knew what to expect.
Or did I? Tim surprised the living daylights out of me with the slickest podcast page I've ever seen. It's currently got just one episode in its catalog — an interview with Neven Mrgan — but by god is the site a treat to look at. Looking at the audio controller interface, which can be popped out into its own little window, would have been enough. Fluid ajax effects, perfect shadows, and excellent typography. The only thing I could complain about, is rather basic logo.
Oh, I almost forgot to mention, it's also a great podcast for design nerds.