if (screen && screen.width < 767) {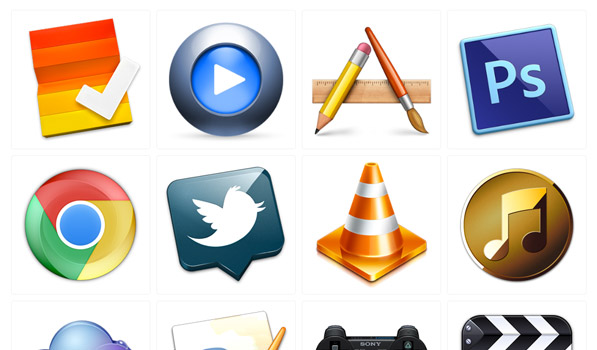 They Make Icons — A Collection of Beautiful Icons
---
The insanely talented bunch at Ramotion, the ones that brought us apps like Flipper, TurnPlay and Pick'n'Roll have launched another new project today, although it's not an app this time. Ramotion is known for their extremely detailed & almost photorealistic work and since they've been designing icons for a few years now, they decided to work with icons this time.
Titled 'They Make Icons', the new project is a website that showcases the talent of various designers and the amazingly Mac & Windows icons designed by them and made available on the web. The site already has a good collection of icons listed and the team will be actively curating the content themselves. You can see a preview of all the icons in a grid and hovering over an icon reveals its title, who designed it and the link to view/download it from the source site. The designers name is also linked to his website, so his talent is discoverable too.
What format & license a particular icon is available in will differ from icon to icon, but you can expect the usual suspects — PNG, ICNS or ICO. If you're looking to customize your desktop or just want to browse through some gorgeous icons, you should go ahead and check it out.