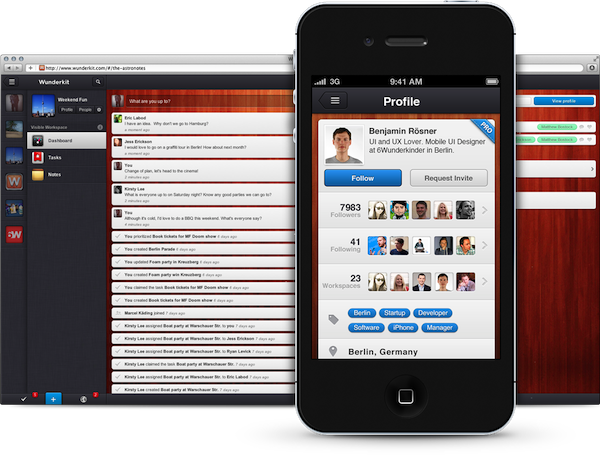 Wunderkit — A New Way to Organize Your Life
---
Our thanks to 6 Wunderkinder for sponsoring this week's RSS Feed. Have you checked out their latest product Wunderkit yet?
Wunderkit is a place that lets you organize and accomplish all of life's projects, however big or small they are, with the help of your friends, family and colleagues. Whether it's a family reunion, a vacation or something for the office, Wunderkit will make it happen. It was built with you in mind…
All of your projects in one place.
Another project shouldn't require another place to organize it, it's about time you had a home for everything. With Wunderkit you can work on all of your projects from one single place, and gain greater control and focus over what you need to do.
A social way to work with others.
We all work behind computers and smartphones. It shouldn't mean we have to miss out on the thrill of working side-by-side with other people. Invite your friends, family and colleagues and watch your ideas get bigger and better.
With you wherever you go.
You're constantly on the move, and ideas can come at any time. You should always have your projects at hand. With cloud synchronization between Web and iPhone, Wunderkit will be up to date and readily available to you anywhere, anytime.
Making work simple.
We want to make working on projects and ideas, especially with other people, as simple as possible. Wunderkit is incredibly intuitive to use both on the Web and the iPhone, which will help you get started in no time. Plus, inside you'll only see the features you really need.
Wunderkit is available for the Web, the Mac and the iPhone.