if (screen && screen.width < 767) {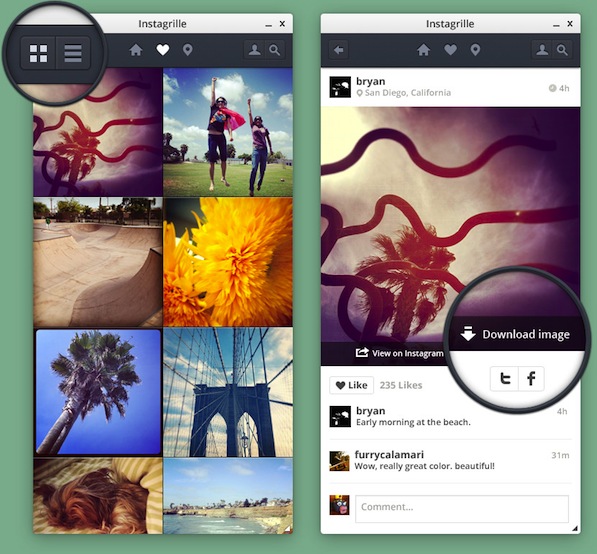 Instagrille — The Instagram App for your PC
---
In August last year, we wrote about Pokki — a fabulous program for Windows PCs that lets you install and run specially made HTML5 apps as regular apps on your system taskbar. Pokki has some beautiful apps designed for it today, including the gorgeous Gmail interface that we featured back then.
Today, we came across Instagrille — another stunning app built on Pokki. Instagrille is a beautiful Instagram client for your PC. It features a very elegant UI with a nice dark grey color scheme. Instagrille lays our your Instagram feed in a neat grid, also letting you view Popular and Nearby photos. It also features the ability to comment on, Like and share your favorite photos.
The app also boasts some "Made for your PC" features including real-time notifications and the ability to download photos to your computer. We haven't had a chance to try it out yet, but if you have a Windows PC near you, go ahead and give this a try — It's Free.