if (screen && screen.width < 767) {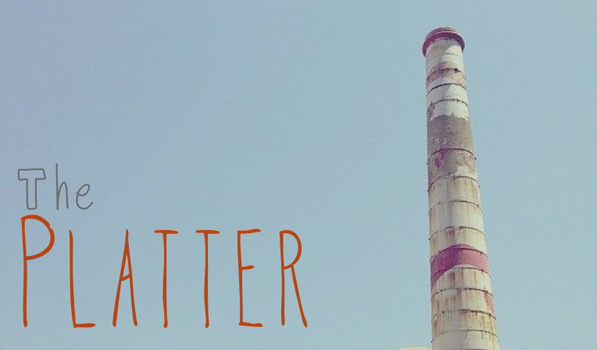 The Platter: 08 June 2014
---
This is going to be the last Platter we serve for a little while now, as our chef is going on a break in preparation of the launch of the new design of this site. As we get closer to launch, we'll be restructuring a few of our current ideas and Platter will be back in a new form and structure very soon.
We know that there has been a deluge of typography related posts here, but we just couldn't help ourselves with this one. Here is an absolutely STELLAR collection of typographies from the designers at Hoefler & Co. Organised into three categories – Wanderlust, Redline and Barrel Proof, the sheer quality of the typefaces on offer is staggering. They're available at multiple price points for multiple uses, and if you're looking for high quality fonts, look no further.
Shaun Inman, the brains behind fantastic services like Fever and Mint has come up with a fantastic idea for a home screen shortcut. You go to the website and enter the email address you send mails to frequently, the subject and a Hex Value for colour (if you want to customise the look of the shortcut) and that's it. Tapping on the link opens up Mail.app with the 'To:' field and Subject already filled in, and you're good to go.
This is a great post on the quandary almost any artist faces while collaborating with others on a project, namely, how to ensure that everyone is on the same page. As any management handbook will tell you, the trick to working in a team is never to issue orders, but to share the vision of what the final product should look like. Giving orders basically deprives your collaborators of the most essential aspect of the creative process – humanity. Allowing your collaborators to add a little bit of their individuality to the process makes for a superior overall product, and this thought is succinctly captured in this post.
If you're as nuts about dark mode in everything as I am, you're going to love this tweak – it's a small script that basically renders your Mac Menu Bar black, making your greyscale menu bar items pop. I can't begin to describe how gorgeous my Mac desktop now looks, and if your wallpaper is black, this tweak is a no brainer.
(Fair Warning : As the site describes, this IS a hack involving system files, so make sure you take backups, and proceed only at your own risk.)
If you're an app developer, you could just skip the previous post and learn to code. That's the point Cap Watkins makes in this Svbtle post. Aside from the obvious advantages, there's another, slightly more subtle (yes) effect as well – A designer who knows code also gains a valuable insight into the mind of the software engineer, making future collaboration easier. Knowing the limitations of coding allows a designer to tweak his vision to better suit situational realities. This can apply both ways, and is, essentially, the very spirit of collaboration, as the author puts it.
What we published this week
– Design Shots
– Thyme — The Smart Kitchen Timer App
– Darkrume — Flickr App for iPad
– OmniFocus 2 for Mac
– Teevee 3 Goes Universal
– Retro for Instagram on iPad