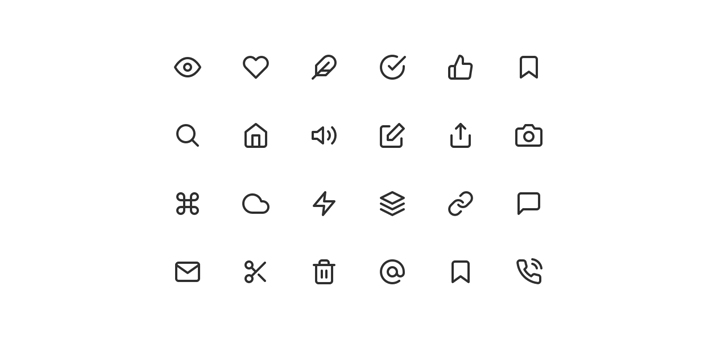 Feather Icons — 200+ Free & Open Source Icons
---
Feather Icons is a beautiful set of icons designed and released by Cole Bemis. The set contains 200+ simple and elegant icons and is available to download for free from the website. I love that you don't have to enter your email address to download the set.
The icon set contains .svg files filed under the following categories:
— arrows
— communication
— core
— location
— logos
— media-controls
— photo-and-video
— weather
Feather icons are released under a MIT license and can be downloaded from here.