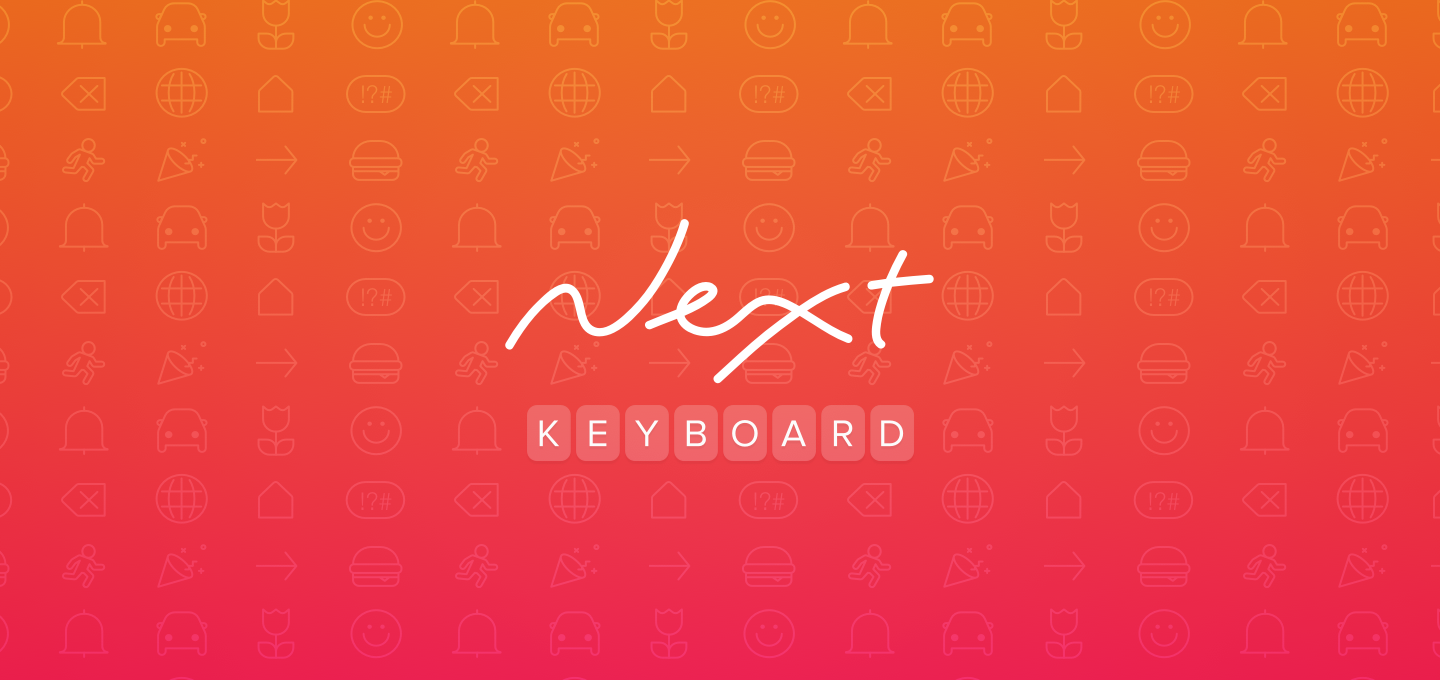 After over 8 solids months of development, Next Keyboard — the only third-party keyboard that managed to blow me away with its features, impressed me with its looks and the only one that showed some promise, is finally here and available on the App Store. Next was successfully funded via a Kickstarter campaign that raised almost US$50,000 through 6,586 backers. Over the last 8 months, the team at Tiny Hearts has managed to shape up Next Keyboard into an impressively awesome third-party keyboard for iOS.
For a keyboard that claimed to be "The Perfect Keyboard for iPhone", Next thoroughly delivers. It manages to look absolutely stunning through a wide choice of themes and at the same time, offers some incredible features that make you wonder why the native iOS keyboard doesn't offer them.
Quick Cursor
One of my favorite things about Next is its ability to let me swipe on the spacebar to move the cursor. This makes editing anything you've typed super easy & hassle-free, and is also a lot quicker than tapping and holding onto the screen, waiting for the magnification to appear and then moving the cursor to the desired position. Similarly, you can tap and swipe towards the left on the backspace key to delete whole words instead of one character at a time. These two features alone improve your typing a whole lot.
Predictions
Next Keyboard also ships with one of the most impressive prediction engines I've seen in a third-party keyboard. Of course, it's not 100% perfect and varies from case to case, but in my testing, this has worked wonderfully well for me. Also built into the prediction engine is the ability to suggest Emojis for certain words. For example, if you've typed 'car', Next Keyboard will offer to replace it with the car emoji instead.
A Better Shift
Yes, Next Keyboard does fix the shift key for you. Not only is the key's state easy to tell, the letters on the keyboard actually change case — something that Apple finally implemented on the iOS 9 keyboard.
Themes & Stickers
Next Keyboard currently ships with 14 different themes and 5 stickers packs, all of which are Free at the moment. You can use the themes to customize the look of your keyboard and I love the dark options they've included.
◕︵◕
Unfortunately, Next Keyboard leaves out two lovely features with this release — Quick Access to Numbers and the Swipe to Type feature. The developers say that these features just weren't ready yet and hence will be included in future releases.
There also are a couple of annoyances that you'll run into when using Next Keyboard. The first one, which is related to Next directly, is its over aggressive auto-correction. When using some non-dictionary words, Next will be hell bent on correcting them to what it thinks is the correct word. Even if you try to correct it to what you've typed, it'll still go ahead and "fix" it again. The second, and Apple's entirely to blame here, is the whole experience of changing keyboards. This is still very cumbersome and I really do wish Apple takes this serious with iOS 9.
Next Keyboard is off to the great start with today's release and has me really excited for the improvements in the coming months. You can grab it from the App Store for just $3.99 with the 14 themes and 5 stickers packs for free.