if (screen && screen.width < 767) {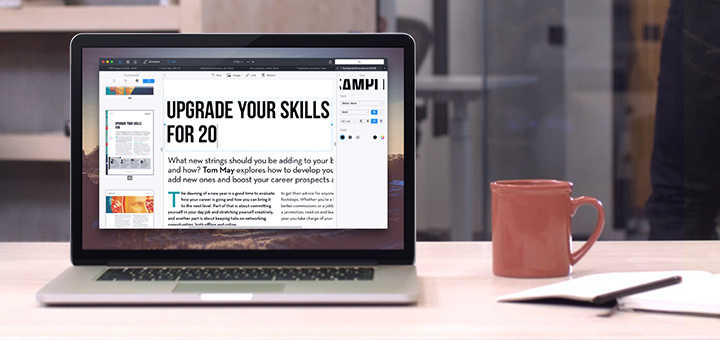 PDF Expert 2 — The Powerful PDF Editor for Mac
---
These days, Readdle has made a name for itself when it comes to apps that involve documents. The company makes some of the best apps out there, like Documents for handling your documents from various sources, Scanner Pro for scanning your documents, Printer Pro for printing documents, Spark for email, and PDF Office, PDF Expert and PDF Convertor for all your PDF needs. This week, Readdle introduces PDF Expert 2 — a gigantic update to the powerful and robust PDF Editor for Mac.
PDF Expert 2 introduces four major features to the app that make it one of the best apps to handle or edit PDFs on your Mac. You can now edit text, images, and outlines in the app. Right next to the Annotate option at the top left, you now have a new 'Edit' option. As long as you can drag and select any text in a PDF file, PDF Expert lets you edit that text. And it's really as simple as clicking onto the text and typing. You can also hyperlink text within the PDF document or redact parts of it. Similarly, the app also lets you edit images within a PDF document. You can resize, rotate, replace, move or edit images in another app altogether using the 'Edit in' option. You can even edit the Outlines in PDFs with ease. Lastly, PDF Expert 2 also adds the ability to password protect your PDFs.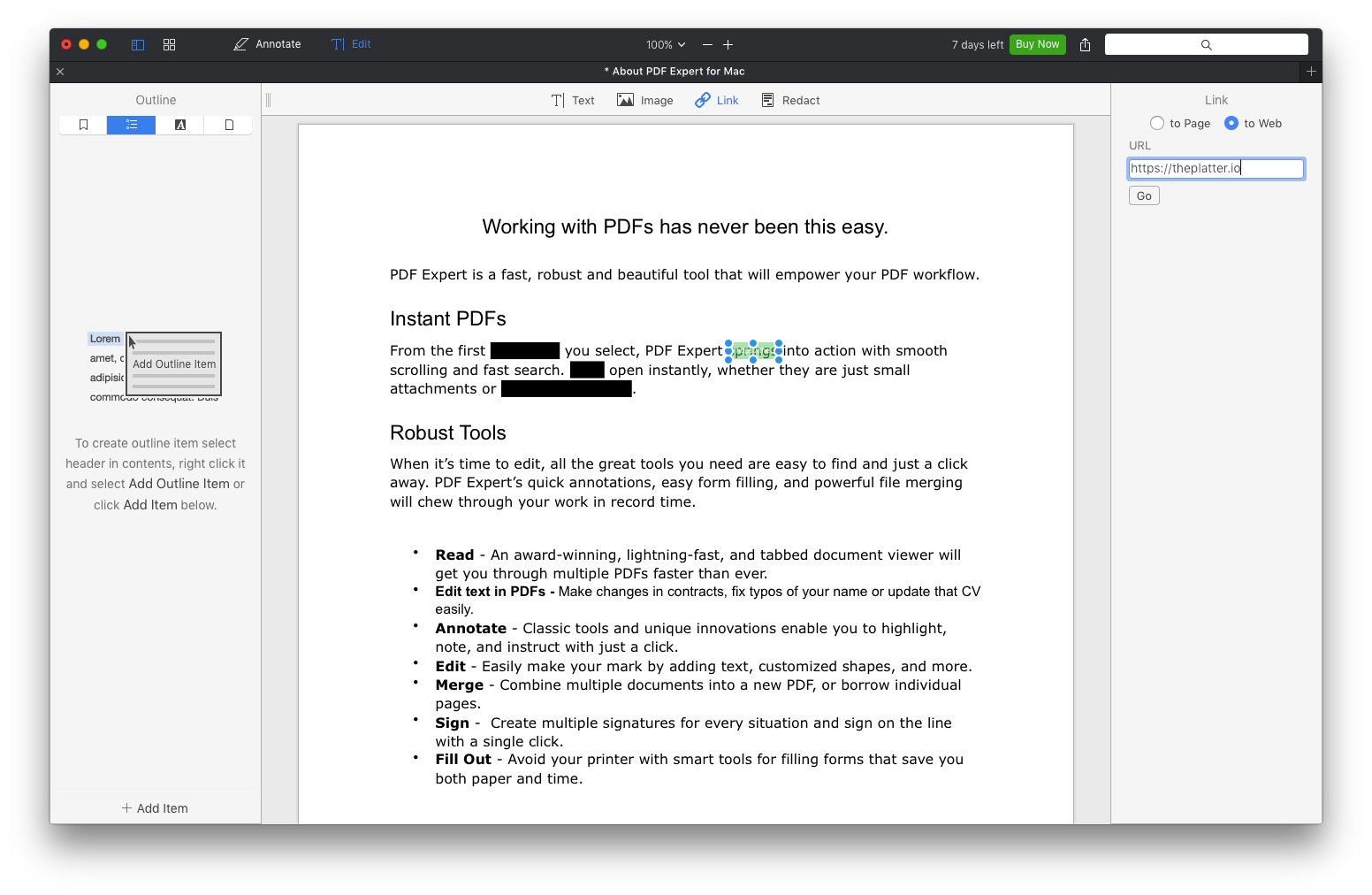 This is a Free Update to existing users and the app is now localized in 9 languages. You can download a Free 7-Day trial from their website or purchase it for $60 from the Mac App Store or from their own store.