if (screen && screen.width < 767) {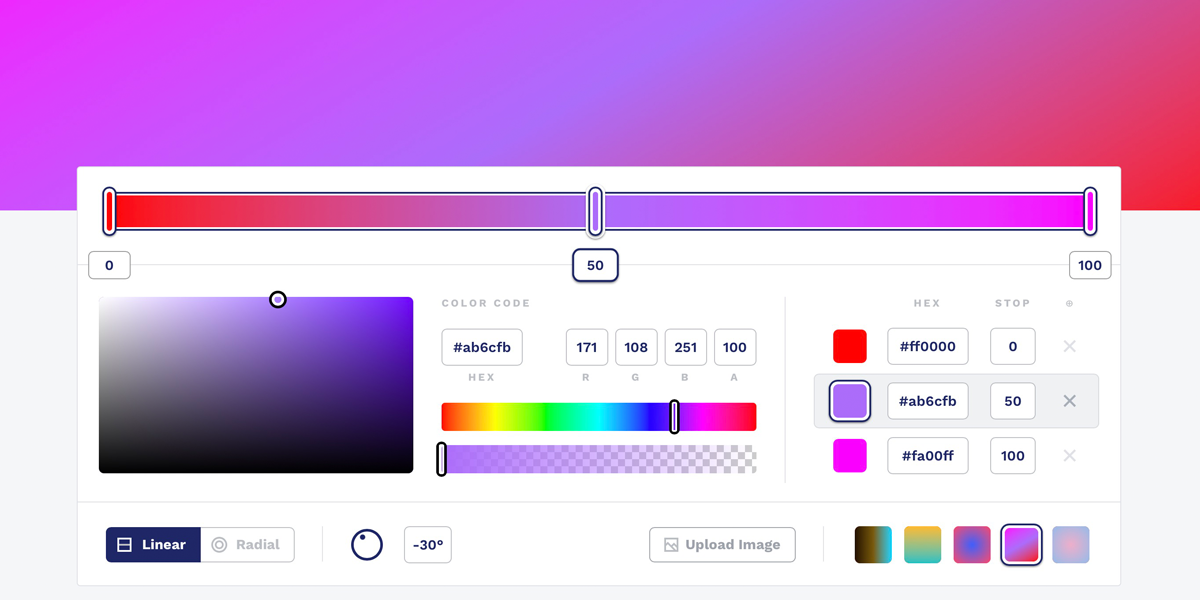 Create Beautiful CSS Gradients In Seconds with CSSGradient.io
Create Stunning Colorful Backgrounds with this Awesome Website
---
If you have been on the lookout for a quick and easy way to generate beautiful CSS gradients for your websites or projects, look no further than https://cssgradient.io. A project by Moe Amaya, the website allows you to create your own custom gradients exactly the way you want and automatically generates the corresponding CSS code for it.
The beauty of this website is how easy and interactive it is. You are presented with a big preview of the gradient at the top, with all configurable options below it. You can tweak the colors using simple sliders, or tweak the HEX or RGBA values directly to get the perfect shade you want. Adding or removing stop points is as easy and clicking on the bar or clicking the x next to the color. As you tweak the settings, the preview on top updates in real-time and gives you the corresponding CSS code at the bottom. You can also enable "Max Compatibility" for enabling support for older browsers.
Falling short of ideas? You've got an entire collection of swatches to get inspired by. New to gradients? Here's a deep dive into 'em.
Check out CSS Gradient, we know you'll love it. If you're not a developer and don't have much use of CSS Gradients, check out Cool Backgrounds – another project by Moe.