if (screen && screen.width < 767) {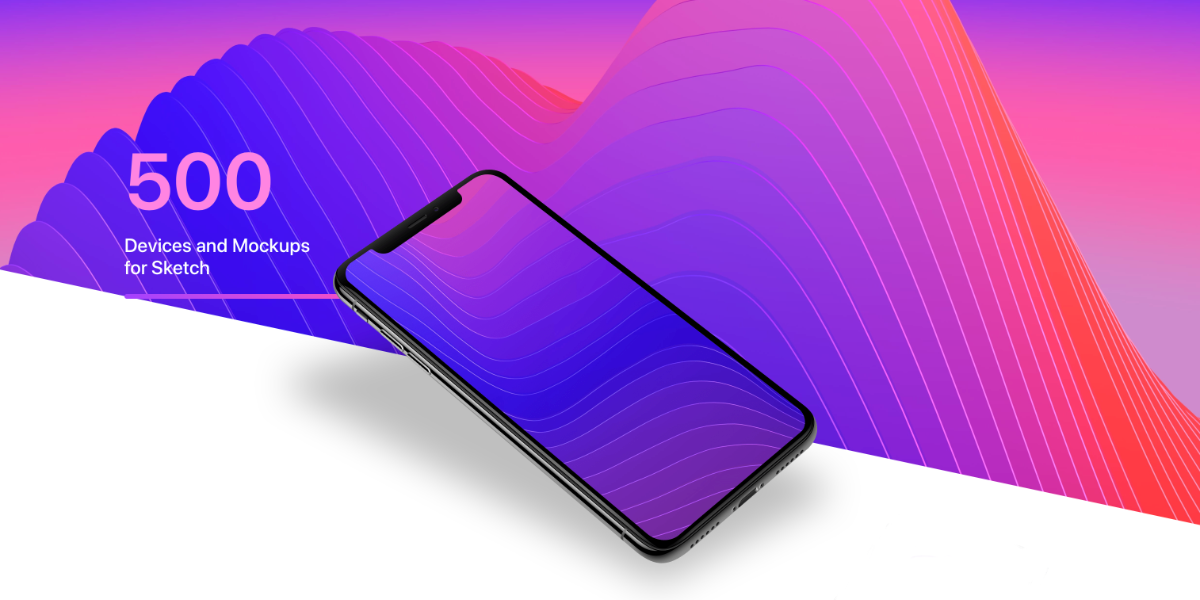 Angle 2 — 500 Devices & Mockups for Sketch
---
Exactly two years ago, we wrote about Angle — an excellent collection of devices and mockups for Sketch. It offers designers and developers a variety of device frames to use in their work, at different angles and orientations. The files are 100% vector and can be customized to your liking. While the collection only consisted of iOS devices at launch, Android devices were added just a couple of months later, taking the total number of devices over 200. Two years later, Meng To has released Angle 2 with 500 devices and mockups.
Angle 2 has tons of new improvements over the original release and is sure to delight designers and developers — both existing and new. You get access to a massive library of 500 devices and mockups, all of which are 100% vector and fully customizable. All of these can be added to whatever you're working on in Sketch with a few simple clicks. The devices can be styled as Clay, Real, or Flat, in any color of your choosing. The collection now includes 77 iOS devices, 29 Android devices, 19 Mac devices, 21 screens and 60 Comp devices.
Free Angle Sketch Plugin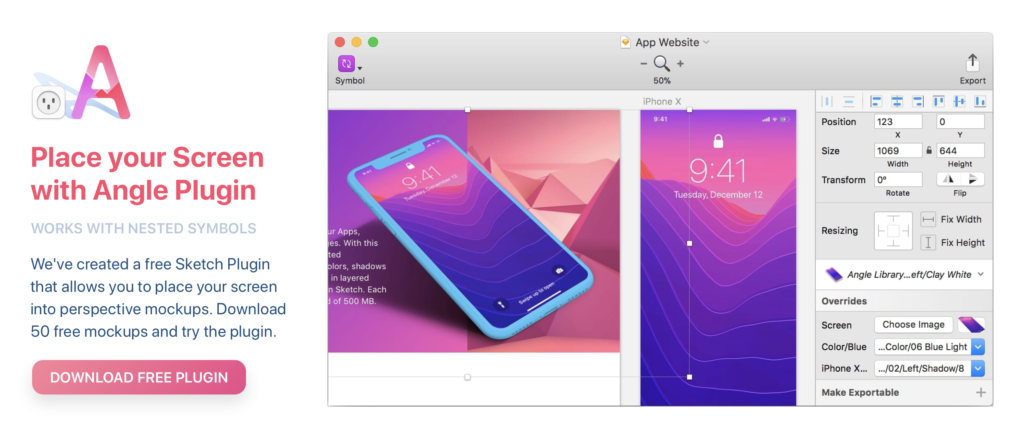 Also new in Angle 2 is an optional and Free plugin for Sketch that allows you to place your own screens into the devices with the correct perspectives.
Angle 2 is a separate product and is priced at $200 for the whole collection, but you can save 75% and buy it at its current discounted price of $50. If you want to try out the collection or the plugin, you can download 50 free mockups and try the free Sketch plugin, before making your purchase.
If you're an existing Angle 1 customer, you should have received an email with a special upgrade pricing.