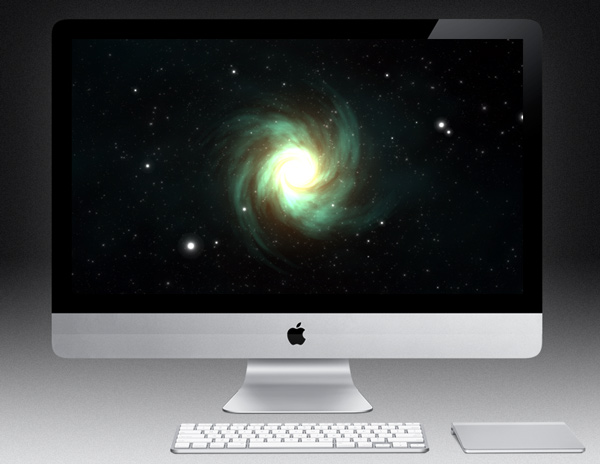 Only the Most Awesome Screensavers for your Mac
---
While the hype about screensavers has certainly died down, mostly due to iOS coolness, people still use them. I agree, they're wasteful, but still nice to look at. Yesterday, internet superstar @SteveStreza asked his followers for screensaver recommendations. I tuned in to his mentions, and then did some digging around on the interwebs, and here's a few that will definitely keep your screen occupied. All of these have been tested on Snow Leopard.
Header image via 1ncemore.
Flip Clock
SA writer Nick Wood (@gogocosmonaut) recommended this beautiful FlipClock by falseone. Unfortunately, the original link was dead. Wood was gracious enough to provide us with the .qtz file (which you drop into your MacHD » Library » Screensavers folder). I hope I'm not doing something wrong here.
Update: Here's a 24 hour version, thanks to Jeremy Callan. /Via
Pic by Vince Walter
Fliqlo
Turns out there's another flipclock screensaver that's not so 'designed', called Fliqlo. Very subtle, traditional, and perfect on your brand new iMac. Some say this has problems on Snow Leopard, but it worked fine for me.
Fantastic shot by our buddy Johan Brook.
App Wall
For those who loved the App Wall at WWDC, the AppWall screensaver will pull the icons of the top selling apps on the App Store and flush them on your screen. The result is much like the iTunes artwork screenie, except with app icons. My only complaint would be the apps switch a little too fast, and related to that, it way too much CPU to get the job done.
Word Clock
While I'm at it, I thought why not recommend the Word Clock screensaver. It's a wall of words, the combination of which can spell out the exact time, down to the second. The result of which is extremely cool. In fact this also comes in a universal iOS app so you can have all your Apple products have the same clock (kind of wasteful though).
Word Clock set in Arabic looks stunning; pic by MacSaudi
Polar Clock
I don't need to remind you about the Polar Clock screensaver, now do I? An intriguing circular bar clock, that captivates the minds of anyone who gazes upon it. Truly one of the best.
Time Machine
There's the Time Machine screensaver, which was probably more relevant around the time Leopard was just released. But it's still pretty cool, especially if you use the RSS version.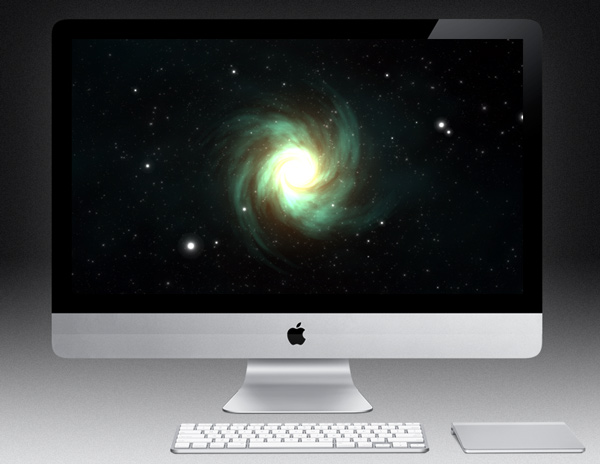 Fenetres Volantes
There's one last one, which is a little dated (from 2006), but it continues to intrigue the hell out of me. Fenêtres volantes, the screensaver that makes your desktop windows flutter around in 3D space, and then fly back when you need them. It uses some CPU, and the anti-aliasing is a bit of a bother, but it's still very cool to look at. The original site has disappeared, so you can download it from a third party server.
Any more? @beautifulpixels us on twitter or send an email to contact@thisdomain.com.