if (screen && screen.width < 767) {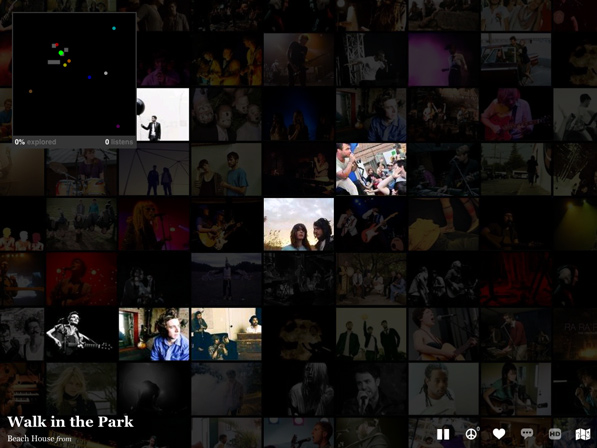 Aweditorium — The name says it all
---
You've probably heard of the sixty one by now. It's a web application where you discover great music from new indie artists. The site's audio engine however has been Flash driven, so it didn't work on iOS. Well, they've now brought it to the iPad, in a beautiful app worthy of the name.
The sixty one has always been about the artists, the entire window filled with imagery. Aweditorium maintains the look and feel throughout, with a gorgeous grid for artists, and minimal controls for playback and social features. I love the way the app starts up, with just the name of the app (the default.png) and then the grid of artists fades in — classy! Moving the grid with your fingers is quite surreal, too. I won't say it's perfect. There's certainly some unneeded clutter on the main page. Also there's some bugginess with its opacity overlay. And the icon could have been so much more.
It's a free app, and you probably want to give it a spin. [Via MacStories.