if (screen && screen.width < 767) {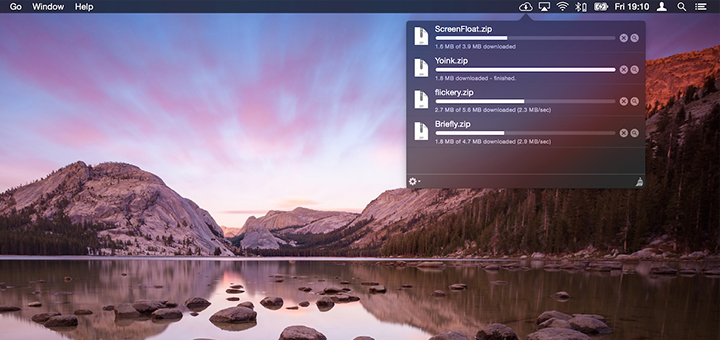 Transloader for iOS and Mac
---
When you review iOS and Mac apps, you get a ton of press releases that are usually accompanied with a press kit link and even a beta of an app. Whenever I check my email on my phone, I often have to mark an email as unread so I remember to download the press assets later on my computer. I could always download things to my phone and then send them to the computer through various services, but it all feels messy. Transloader by Eternal Storms has made my life so much easier. It's a superb combination of iOS and Mac apps that lets you queue files for download on your Mac remotely from your iOS devices.
Transloader on iOS 8 is very powerful. It lets you inspect webpages for URLs in Safari, has a widget with clipboard detection, and more. I just copy the link from an email or a website and Transloader's widget lets me queue the download to my Mac. The app uses iCloud sync to send URLs across and I've found it very reliable. Transloader even sends you an iOS push notification when your download has finished on the Mac. The companion Mac app sits in your menu bar and looks great with the dark menu bar. Transloader looks nice for the most part, although the "Clear Finished Downloads" button looks plain ugly at the bottom. The rest of the app uses nice shades of blue and is very minimal.
I'm a big fan of apps that just live in the sidelines and only show themselves when you need them. iOS 8's share sheet and extensions allow for more powerful apps on iOS and Transloader is the newest addition to my iOS devices. It works great and you should already be clicking the iTunes link down below to buy the app. The iOS app is free while the Mac app is paid. This makes sense, as many people often have multiple iOS devices. Transloader for Mac is available at 33% off until May 18th at just $3.99 on the Mac App Store. Transloader's iOS app is available for free on the App Store as a Universal app.