if (screen && screen.width < 767) {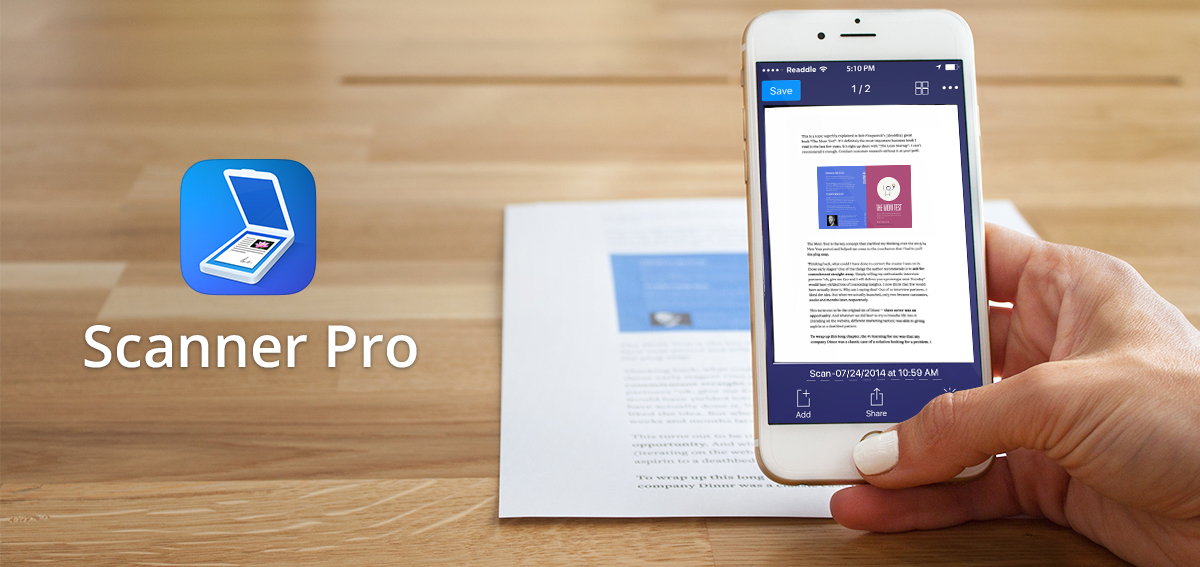 Scanner Pro 7 Adds OCR and Workflows
---
Scanner Pro is one of the most popular scanning apps available for iPhone and iPad on the App Store. It comes from the house of Readdle, who are also behind other popular apps like Spark, PDF Expert, Documents, Printer Pro, etc. Readdle today has released Scanner Pro 7 on the App Store, a major release that brings three notable features to the app.
Arguably the biggest addition in this release is the OCR feature that allows you to scan any text-based document and then convert it into text that can be selected, copied and modified. And Readdle went all in with this feature, adding support for not just English, but also other languages viz. German, Italian, French, Spanish, Russian, Portuguese, Dutch, Turkish, Polish, Swedish and Norwegian. That's a pretty impressive list.
Also new in this release is the addition of Workflows. You can create pre-defined workflows that are automatically executed when you scan a document using the app. For example, you can create a workflow to upload the scanned document to Dropbox & Google Drive, save it to Evernote and then email it out to a recipient, all in one go. This is super handy and I'm so glad Scanner Pro has finally added this feature.
Other improvements that Version 7.0 has brought along include Distortion Correction, Improved Color Processing and Redesigned Screens in some areas of the apps.
This is a free update to all existing users and you can grab Scanner Pro 7 for $3.99 from the App Store.