if (screen && screen.width < 767) {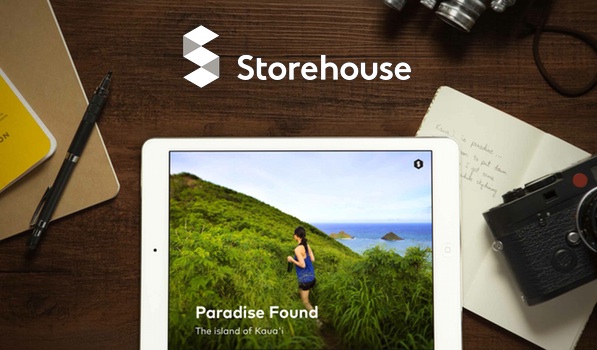 Storehouse — Stunning Photo Stories on your iPad
---
Storehouse is one of those apps that I have been enjoying so much lately, that I never realized that I never wrote about it here on Beautiful Pixels. As someone who loves to travel and spend time on the road, I love spending time going through travel essays & photo stories. TRVL is one of my favorite apps on iPad, as it presents stunning photos & stories from some of the most amazing places on this planet. However, it's content is limited to the Editorial team. Storehouse, which launched a few weeks ago, brings the ability to publish breathtaking photo essays from your iPad and it does a phenomenal job at it.
Storehouse is a publishing platform that lets you create stories from an iPad, but view them from anywhere. The iPad app is a brilliantly crafted experience that enables you to not only create & publish stories, but also lets you browse stories that are published by others and follow any user and thus, the stories that they publish. There's also an Editor's choice feed that brings some of the best stories to you. The developers have done a remarkable job with the animations and transitions in the app. It's one of the few apps out there that manages to give me joy while using it. Crafting stories in Storehouse is incredibly easy too. You can import photos or video from your Camera Roll or Dropbox, then resize & align them to your liking. Adding text and headings is just as easy. If you've ever worked with images in a blog post, give this a try. It's so neatly done.
Storehouse is available as a Free app on the App Store and if you have an iPad, I highly recommend you download it. Even if you don't intend on creating stories, you'll enjoy browsing the incredible stories that others are posting on it.