if (screen && screen.width < 767) {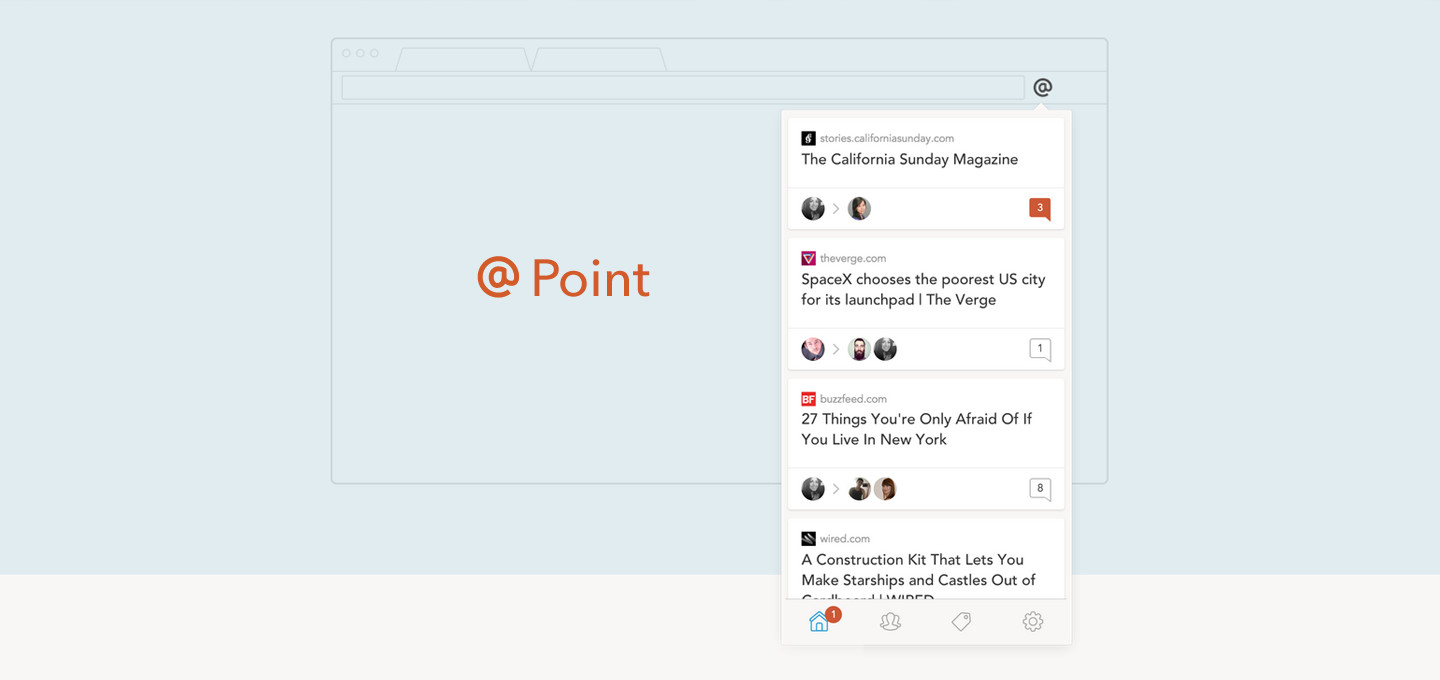 Point — Share & Discuss What You Find Online
---
Point is a clever browser extension for Google Chrome that helps you share interesting webpages or links with your friends. It sports a really slick User Interface and works wonderfully well.
Point allows you to share the page you're currently on with your friends. Once you install Point, it asks you to sign in with your Google or Facebook account, so that it can look up your friends who are also on Point. Once your account it setup, it walks you though a quick, step-by-step tutorial on how to use Point. Simply typing the '@' sign when you're on a website invokes the Point UI and as you type, it shows you the list of friends who are using point. Just select the one you what to share the page with and you're done. You can also highlight a part of the current page by selecting the text with your mouse and clicking the quote sign the appears next to it. When your friends receive this, they can scroll right to the relevant paragraph. Point not only allows you to share links and quotes, you can also comment and have a discussion about the shared link in the same feed. If your friends aren't using Point yet, you can also share the page to an email address.
Point is a great way to quickly share something with your co-workers or colleagues. Unfortunately, it's only available as a Chrome extension right now, so Safari users are left to wait. Point is available for Free from Chrome Web Store.
[Via The Modern Desk Newsletter #25]