if (screen && screen.width < 767) {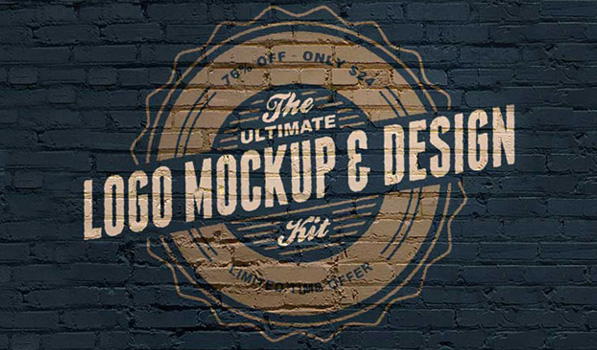 The Ultimate Logo Mock Up and Design Kit [Sponsor]
---
Coming up with a logo design is hard. Really hard. More often than not, you'll find yourself looking through different sources, scrambling for some inspiration for that first attempt at designing your own logo. If you're looking for a little logo inspiration, this Mighty Deal has your name on it!
The Ultimate Logo Mockup & Design Kit includes 70 retro logo templates, as well as 50+ photo-realistic logo mockups. These high-quality vector files, from Cruizine Design, are fully customizable and a snap to use. In no time at all, you can change up the color, size, shape or details and have yourself a professional logo, banner, sign or promotional piece for your latest project!
Ultimate Logo Mockup & Design Kit Highlights
70 Retro Logo Templates
6 Retro Sets
Retro Style
Fully Customizable
Multiple Versions
Grunge Patterns
Multiple Uses
BONUS: 50+ Photo-Realistic Logo Mockup Templates
This Mighty Deal also includes a set of 54 photo-realistic logo mockups. Simple to customize (they use smart objects, so just replace the sample image with your logo) and a snap to use, these high-quality templates clock in at 2300×1600 or 2600×1800 pixels in size. Perfect for putting together the ultimate logo, badge, sign, design, font, text or shape!
Photo-Realistic templates include:
Straight-View Logo Mock-Ups
Photo-Realistic Close-Up Mocku-Ups v.1
Realistic FlyerCard Mock-Ups v.1
Photo-Realistic Logo Mock-Ups v.2
Photo-Realistic Logo Mock-Ups v.1
Simple 3D Text and Logo Effects
This amazingly Ultimate Logo Mock Up and Design Kit can be yours for just $24 (a whopping 76% OFF). Just head over to this link and order yours now!
Our thanks to Mighty Deals for sponsoring us this week.