if (screen && screen.width < 767) {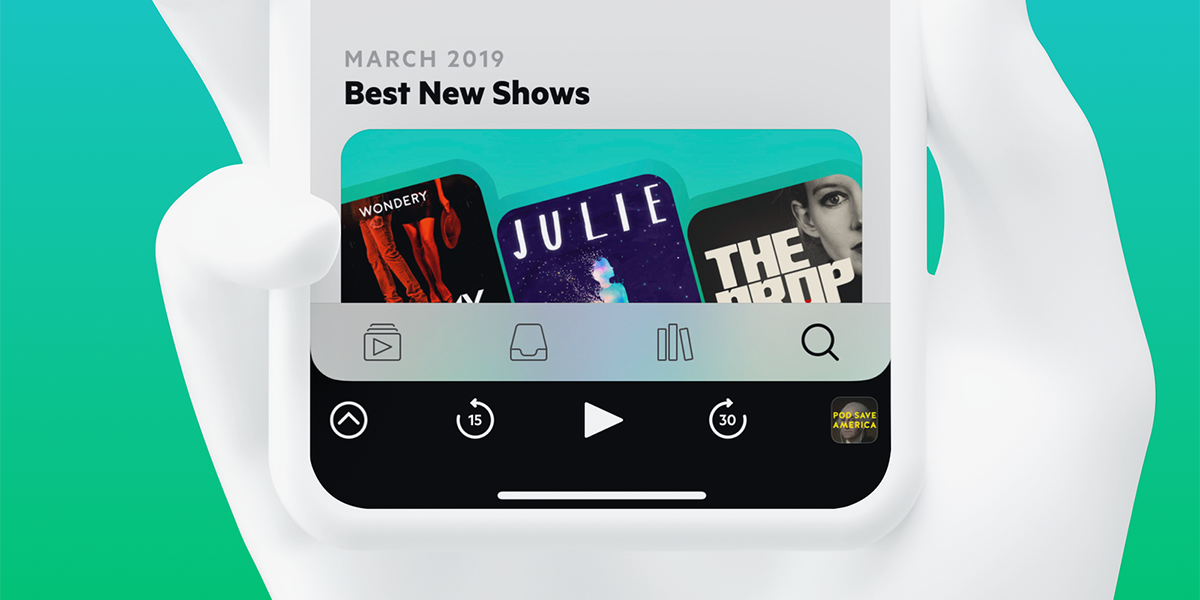 Castro Podcast Player Updated With Enhanced Discovery Feed, Instant Search, and Updated Terminology
New Curated Collections Make Discovering New Podcasts Easier
---
Supertop, makers of the amazing podcast player Castro, have released a major update to the app that introduces two lovely features along with minor updates to the terminology used within.
The biggest feature rolled out in Version 2019.2 is the new Enhanced Podcast Discovery feature. Supertop announced this on their blog:
We designed the new Discover tab to offer a quick, simple way for us to highlight a handful of interesting podcasts each week. The new, Instagram-like feed makes it easy to quickly scan for interesting collections. These collections are curated by us, and we will introduce new collections weekly. It's designed to be a relaxed way to find interesting shows and know what's new, not a deep dive into a directory of every podcast anyone might ever want.
At launch, the collections available include the fairly obvious Apple Tech Podcasts and Best New Shows, but I am looking forward to other interesting collections in the coming weeks.
The second big feature that was rolled out in this update is the Snappier Search feature that gives you instant results as you type. This sounds like a minor feature, but it took a lot of server-side work to get it ready and it's exactly the kind of little detail that makes Castro such a wonderful podcast player for iPhone.
Supertop have also taken this opportunity to update some of the terminology used in the app. They write:
When we originally designed Castro we borrowed terminology from email, to-do, and other productivity apps to describe the "triage" flow of managing episodes in the app. This language worked well for users comfortable with those apps, but it made Castro a little harder to learn for everyone else. Even when clearly understood, terms like "Archive" and "Inbox" started to feel out of place in a podcast player, since podcasts are supposed to be fun, not getting to Inbox Zero™

Castro now uses more familiar language to help navigate the app:

The "Inbox" tab is now simply "New"
The "Archive" tab has been renamed 'Library"
"Archiving" is now "Clearing"
I'm not sure if I like this change since the "triage" approach to podcasts was exactly what brought me to Castro in the first place, but I also see why they had to make this change. Castro today is one of the best podcast apps for iPhone and as more and more people discover the app, the developers need to adapt it for a broader market.
Castro is available for Free on the App Store.
---
Digital Artist, Photographer & Cinematographer. Founder and Creative Head at The Lens Affair, Video Curator at SharpShutter.co, and Productivity Maven at Beautiful Pixels.