if (screen && screen.width < 767) {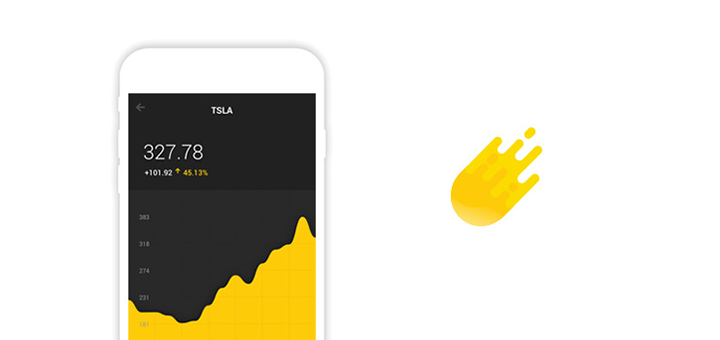 Firetail — Get Push Notifications, SMS, and Email Alerts for your Favorite Stocks ? ? [Sponsor]
---
If you're someone who spends a good amount of time and money on the stock market, then keeping up with the stock prices is an essential part of your day-to-day lives. People usually keep an eye on several stock prices simultaneously, so having a nifty iPhone app in your pocket that does the bulk of the work for you is something that everyone craves for. There were two good iPhone apps for keeping up with the stock prices — Shares and Portfolio, but both of them are now dead and unavailable on the App Store. Thankfully, Firetail is here to save your day.
Firetail is a gorgeously designed iPhone app that features subtle but well thought out interactions. It sports a stunning mix of black, white and yellow colors to bring you the relevant data and stats. You can track multiple stock prices in the app and see beautiful charts as you go. There are three unique graphs to choose from for your data perspectives. Overall, Firetail offers a lovely and elegant experience for anyone who's tired of boring interfaces usually associated with stocks.
There are various alerts that can be enabled so that the app can notify you when needed. Firetail supports not just email and push notifications, but SMS alerts as well. There are over a dozen brokers available for deep link trading.
Firetail currently supports the following Stock Exchanges:
— NYSE
— NASDAQ
— AMEX
— OTCMKTS
Firetail is available for Free on the App Store. If you enjoy the iPhone app, Crypto Alerts 👾 and a macOS App are up next 🔥.
Many thanks to the folks behind Firetail for sponsoring us this week.